December 01, 2018
Top 3 Actions To Prepare Yourself in the Event of a Chargeback

Smart businesses do everything in their power to prevent chargebacks from happening. They collect more identifying information to head off fraudulent charges, require CVC or CVV security codes from credit and debit cards, create automatic receipts with an up-to-date payment processor, and always give simple and transparent instructions for returns and refunds. Quality customer service also helps prevent chargebacks from happening in many cases.
Even with all those things in place, chargebacks will sometimes occur. As you strive to bring in ever-increasing profits with your business, you gain knowledge about protecting company finances, preventing chargebacks, and recovering from their negative effects.


1 – Understand What the Chargeback Really Is
There are three main reasons for chargebacks. First, you might have made a mistake and charged too much, sent the wrong item, or failed to send an item at all. Things happen, and the best response is to fix the problem as quickly as possible. Second, the buyer might have stolen someone's identity or credit card and is fraudulently trying to get money that is not theirs. This has unfortunately become more common, especially for merchants that operate online.
Finally, the chargeback may be a type of "friendly fraud." This happens when the customer goes directly to the bank or credit card company and files a dispute rather than going through regular customer service channels with your company. Perhaps they do not remember what they ordered, thought the product was something it is not, or simply changed their mind about wanting the item.
2 – Figure Out the Best Response
The company response depends on what type of chargeback you experience. It may be possible to dispute the chargeback and get your money back. However, formulating a plan to do that can be difficult, so getting the help of experts like those at Payment Solution Providers (PSP) helps. We understand all the reasons why chargebacks occur and simplify the response process for you. Our experts help businesses compile documentation to defend against chargebacks and create an effective plan to do so.
3 – Create a Challenge Plan
There is little time in a company's busy schedule to gather all necessary proof and come up with a plan to challenge a chargeback and succeed. PSP works directly with merchants of all types to facilitate this process. Not only do we help you organize the defense, we also manage it all within required deadlines to increase the chance of a successful claim and minimize stress at the same time.
Best of all, we stand behind merchants with sufficient proof against the chargeback's validity. We give your company the total amount of the refund before the credit card company or bank's final decision.
Why do we do this? Payment Solution Providers understands how difficult unfair chargebacks make it for a company to continue growth toward profit. You work hard for each sale or service order. We help make it possible for you to keep on working with minimal disruptions and setbacks.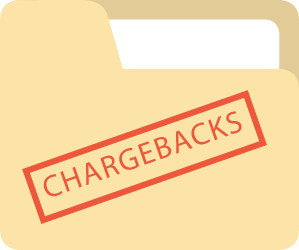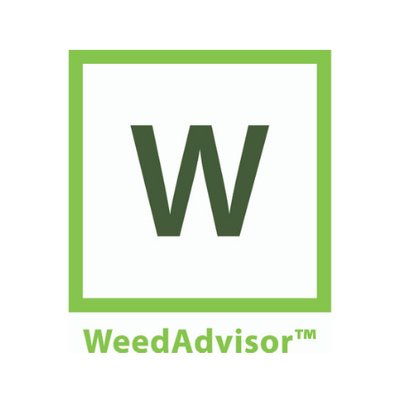 October 17, 2017
Weed Advisor first to offer a legal, retail credit card platform for cannabis products in Canada
Oct 17, 2018, 13:10 ET
– National, independent survey shows consumer acceptance toward online and dispensary purchases –


TORONTO, Oct. 17, 2018 /CNW/ -
Weed Advisor, a cannabis platform service that supplies the latest access to products, information, business solutions and consumer insights to the cannabis industry, has launched a first-to-market legal retail credit card payment processing platform for hundreds of products and counting, available at
weedadvisor.com
.
While other online cannabis-focused sites offer sales through e-transfers, C.O.D. transactions and third-party channels such as PayPal, as of Canadian cannabis legalization today, Weed Advisor will offer the same type of
PCI compliant
transactions utilized to purchase music, furniture, computer hardware & software, food & beverage, and clothing, to name a few industries – virtually everything people have come to grow accustomed to when buying online.
"Consumers look for convenience, insurance and a sense of overall security when shopping online – regardless of the product or service they plan to purchase," says Gregory Luciani, President and CEO of Weed Advisor. "Legalization doesn't always equate to a comfort level of use, which is exactly the problem we are addressing, as industry-wide understanding continues to evolve. We're providing a trusted source for online purchasing that offers significant options and substance."
This allows Weed Advisor to offer direct consumer benefits, as well as a quick and simple sales channel for retailers that may or may not have a bricks-and-mortar presence. Once a license is legally produced and accepted by Weed Advisor, it is just a matter of hours that products are filtered – as another legal step in the process – at the Weed Advisor site and ready for sale.
"This is a new business frontier in Canada, so we were careful in our approach to building block partnerships," says Danny Gurizzan, Chief Executive Officer at PSP Card Services. "Weed Advisor's offerings, original approach and ongoing commitment to customer service align with our own business model, which is why we chose to work with their team right out of the gate."
Supported through multi-million dollars of investment through private equity firms, the initial rollout of the credit card payment processing platform will immediately provide select offerings upon legalization, while products will continue to be added to the in-stock listings going forward.
An early adopter and partner of the Weed Advisor platform is Snowy River International, a world-renowned cyber security firm based out of Alberta that critically ensures safe sharing of information and cyber integrity.
"Snowy River International prides itself on our work behind safety of web-based transactions," says Wayne Ronhaar, CEO of Snowy River International. "Adding our expertise to the Weed Advisor experience in this evolving cannabis market assures we are resilient and responsive to customer needs."
Two other timely initiatives that complement the new payment processing platform include:
In-house Weed Advisor financing options for businesses interested in the company's proprietary B2B and B2C suite of solutions; and
Soon-to-be-offered Weed Advisor credit cards, offering all the benefits and security of your typical credit card.
INDEPENDENT ONLINE STUDY BRINGS CONSUMER OPINIONS TO LIGHT AS LEGALIZATION APPROACHES
Along with its payment platform initiative, Weed Advisor also conducted an independent national survey through its extensive database to identify and explore trends within the Canadian consumer marketplace.
Three key findings reveal:
Despite potential for lack of brand familiarity with new, wide ranging options, 63 per cent of respondents say this won't keep them from purchasing through dispensaries and online sites, citing the upside of safety, stability, ingredient information, and a chance to try something new.
Legalization will open doors to friends trying/re-connecting with cannabis, according to 60 per cent of those surveyed, based on the ideas surrounding increased access and acceptance.
Due to long-term stereotyping and decades of negativity around cannabis use, 85 per cent believe a certain stigma will remain even after legalization.
Other survey results include:
25 per cent plan to purchase cannabis using all three main channels – their black-market source, dispensaries and online
"Only through web-based sales" shows the most individual promise for sales at 27 per cent, with "only at dispensaries" at 26 per cent and "only via black market" at 23 per cent
62 per cent are somewhat informed about the new street laws, but feel it's too early to truly tell what will take place regarding enforcement of legal specifics
"Clearly, Canadians have strong opinions on legalization and their approach to the changing environment around cannabis," says Krishnan Wignarajah, Chief Operating & Information Officer at Weed Advisor. "It's encouraging to see definitive positions taken and especially motivating for the industry since there is strong support for dispensaries and online purchasing. It speaks to Canada's open-minded approach to this ground-breaking position on acceptance."


SOURCE Weed Advisor


For further information: Media Contact: Joe Roma PR, joe@joeroma.com, 416-705-1723; Business Contact: Krishnan Wignarajah, kw@weedadvisor.com, 647-409-8184
October 15, 2017
Chargebacks Explained: Why Merchants Must Protect their Business
Merchant success relies primarily on receiving and clearing payments for goods or services in a timely manner. Most customers pay, the payment clears quickly, and you move on to the next transaction. When chargebacks occur, however, the smooth rise to profit gets interrupted. There are multiple reasons why these problems occur, and preventing them is the ideal goal. However, that is not always possible, so understanding what to do in response is the next best option for minimizing their financial and professional effects on your company.
What is a Chargeback?
Payments clear for most transactions in a matter of hours or days, and that is the end of it until a new purchase or order is made. A chargeback occurs after a payment by credit or debit card is made and the funds land in the merchant's account. This is the term given to any stoppage or reverse of the financial transaction that then removes the money from the account again.
The most common reasons for chargebacks include: 
The payer doesn't remember or recognize the charge
They cancelled the transaction too late to stop it
The customer is not satisfied with the product or service
A third-party payer did not have authorization to make the payment
Fraud, theft of financial information, or other unscrupulous activity
The end result is that the merchant no longer has the payment they just received.
Why are Chargebacks So Bad?
For the merchant, the most obvious answer to this question is that they no longer have the money in their accounts. This is especially bad if they already provided the service or shipped out the product. This destroys profit and can cause financial trouble.
Other problems occur if a company has too many chargebacks. Each one may include a fee or fine from the bank, which adds insult to injury. Excessive occurrences can convince banks that the merchant is not a good risk and they may push them to a high-fee account for riskier customers or even close the account. entirely.
What Do Merchants Need to Know?
Chargebacks are an unfortunate part of doing business with credit and debit card payments. While your company can protect itself from many of the reasons why people request their money back, there is an ever-growing current of identity theft, fraud, and "gentle fraud" in which people circumvent the regular returns, refund, and complaints process due to laziness or lack of understanding.
Merchants can attempt to prevent chargebacks by collecting more identification information from buyers, requiring the CVV or CVC code from the back of credit or debit cards, using a payment processor that gives receipts automatically, and making the customer service, returns, and refunds process simple and clear.
In the constant quest for profits and your drive toward business success, more knowledge about chargebacks, how to prevent them, and how to recover effectively when they do occur is always better. This is where Payment Solution Providers (PSP) comes in. We actively work with our merchants to help them understand the complexities of Chargebacks by simplifying the process. We simplify the process by working directly with our merchants to explain what the Chargeback is and how they can provide documentation to defend their case. By doing so, our merchants feel more confident in challenging their Chargebacks, where appropriate, in a manner that will allow them to meet the required timelines and with information that is substantial enough to defend their claim. In addition, if our merchants provide sufficient data to challenge a Chargeback, we refund our merchants the Chargeback amount until the final decision by the Card Brand is made. We do so because at PSP we know you work hard for your money and we do our best to ensure minimal disruptions in your business.
Questions about chargebacks and how we can help your business thrive? Call  416-948-3939 to speak with Tony Mignardi at PSP today and visit our website at,
https://pspcardservices.com/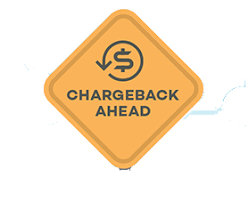 October 25-28, 2015
As the industry's primetime conference and trade show, Money20/20 delivers the biggest scale, best audience and most engaging event. Money20/20 is the largest global event focused on payments and financial services innovation for connected commerce at the intersection of mobile, retail, marketing services, data and technology.
With 10,000+ attendees, including more than 1,000 CEOs, from 3,000 companiesand 75 countries, expected at our 2015 U.S. event, Money20/20 is critical to realizing the vision of disruptive ways in which consumers and businesses manage, spend and borrow money.
.